Thomas More: A Marxist Saint? Private property in Utopia and its tension with the Magisterium
Keywords:
Private property, Utopia, Thomas More, Liberation Theology, Magisterium
Abstract
This paper attempts an approach to the apparent tension that exists between the concept of private property raised by Thomas More in Utopia (1516) and that developed by the Catholic Magisterium. Likewise, we will review what is proposed by Liberation Theology, who claim to overcome this opposition and reconcile faith and Marxism.
Downloads
Download data is not yet available.
References
GUY, J., Thomas More, Oxford University Press, London 2000.
KAUTSKY, K., Thomas More and his Utopia with a Historical Introduction, Forgotten Books, s/l 2002.
LEÓN XIII, Rerum Novarum, Paulinas, Chile 1941, https://obtienearchivo.bcn.cl/obtienearchivo?id=documentos/10221.1/46080/1/208314.pdf
MARX, C. – ENGELS, F., La Ideología Alemana, Pueblos Unidos, Barcelona 1974.
MORENO, F., Cristianismo y Marxismo en la teología de la liberación, Ilades, Santiago 1977.
MORENO, F., Teología de la Liberación: un debate actual, Communio, Santiago 1984.
MORO, T., Utopía, Sarpe, Madrid 1984.
OLIVEIRO, R., Liberación y Teología, Digital Servicios Koinonia, Centro de Reflexión Teológico, México D.F. 1977.
PRÉVOST, A., Tomás Moro y la crisis del pensamiento europeo, Palabra, Madrid 1972.
ROPER, W., La vida de Sir Tomás Moro, Eunsa, Navarra 2000.
ROSENATL, M. – LUDIN, P., Diccionario filosófico marxista, Pueblos Unidos, Montevideo 1946.
SAGRADA CONGREGACIÓN PARA LA DOCTRINA DE LA FE, Libertatis Nuntius, Roma 1984, https://www.vatican.va/roman_curia/congregations/cfaith/documents/rc_con_cfaith_doc_19840806_theology-liberation_sp.html
VOEGELIN, E., Los movimientos de masas como sucedáneos de la religión, Rialpm, Madrid 1966.
WOJTYLA, K., (1992), La Propiedad Privada y el destino universal de los bienes, https://repositorio.ugm.cl/bitstream/handle/20.500.12743/354/LA%20%20PROPIEDAD%20%20PRIVADA%20%20Y%20%20EL%20%20DESTINO%20%20UNIVERSAL%20%20DE.pdf?sequence=1&isAllowed=y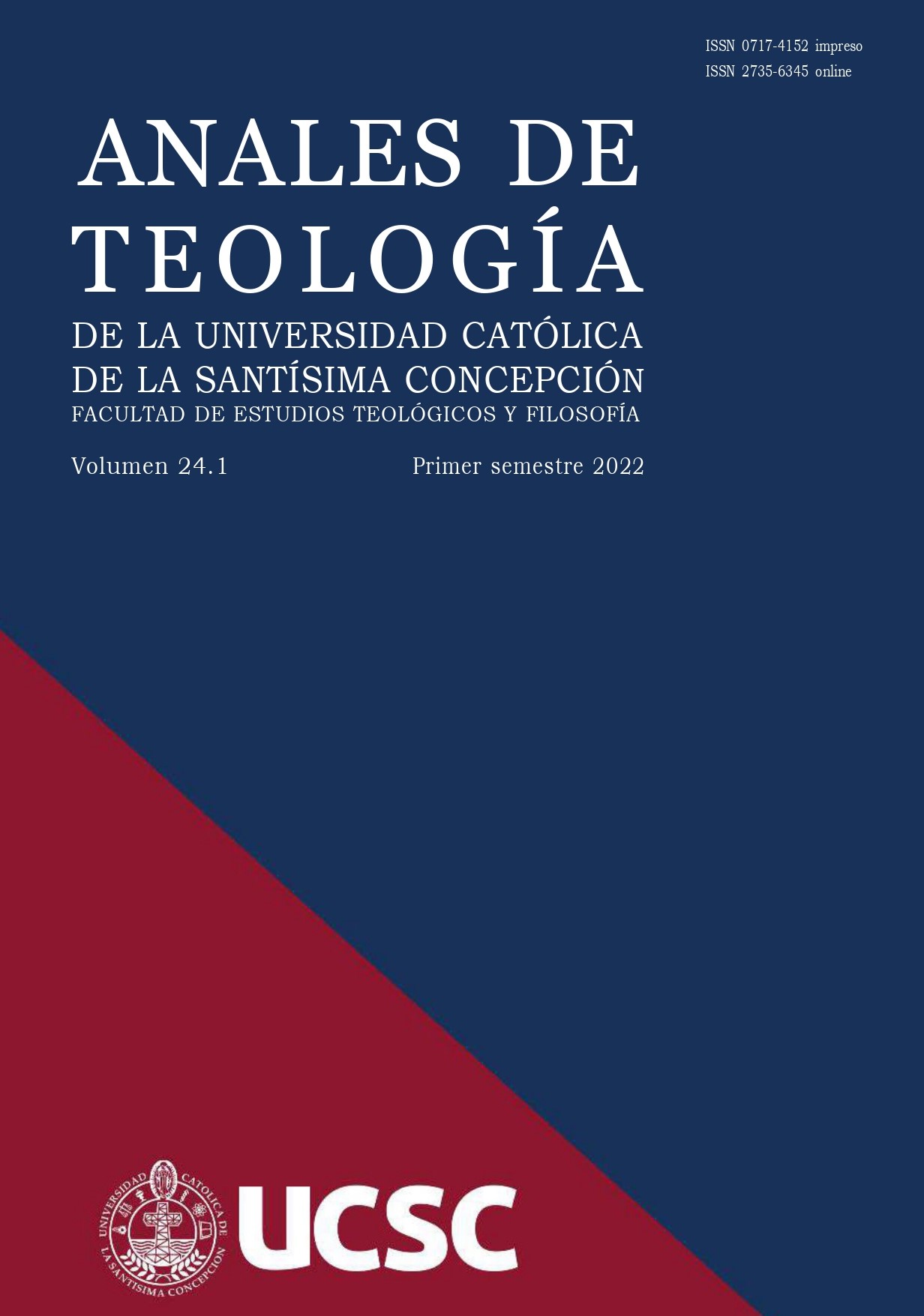 Downloads
How to Cite
Abdala Meneses, S. (2022). Thomas More: A Marxist Saint? Private property in Utopia and its tension with the Magisterium. Anales De Teología, 24(1), 63–72. https://doi.org/10.21703/2735-6345020220420104
License
Copyright (c) 2022 Anales de Teología
This work is licensed under a Creative Commons Attribution-NonCommercial 4.0 International License.
The Anales de Teología is an open access journal and does not charge for publication. In addition, it regulates its Copyright and access policy according to the Creative Commons Attribution-NonCommercial 4.0 International Public License (CC BY-NC 4.0), therefore sharing (reproducing and distributing the material in any medium or format) and adaptation (modifying, transforming, and creating from the material) is allowed as long as proper credit is given and the citation is included with the corresponding data. Moreover, it is not allowed to use the material for commercial purposes.